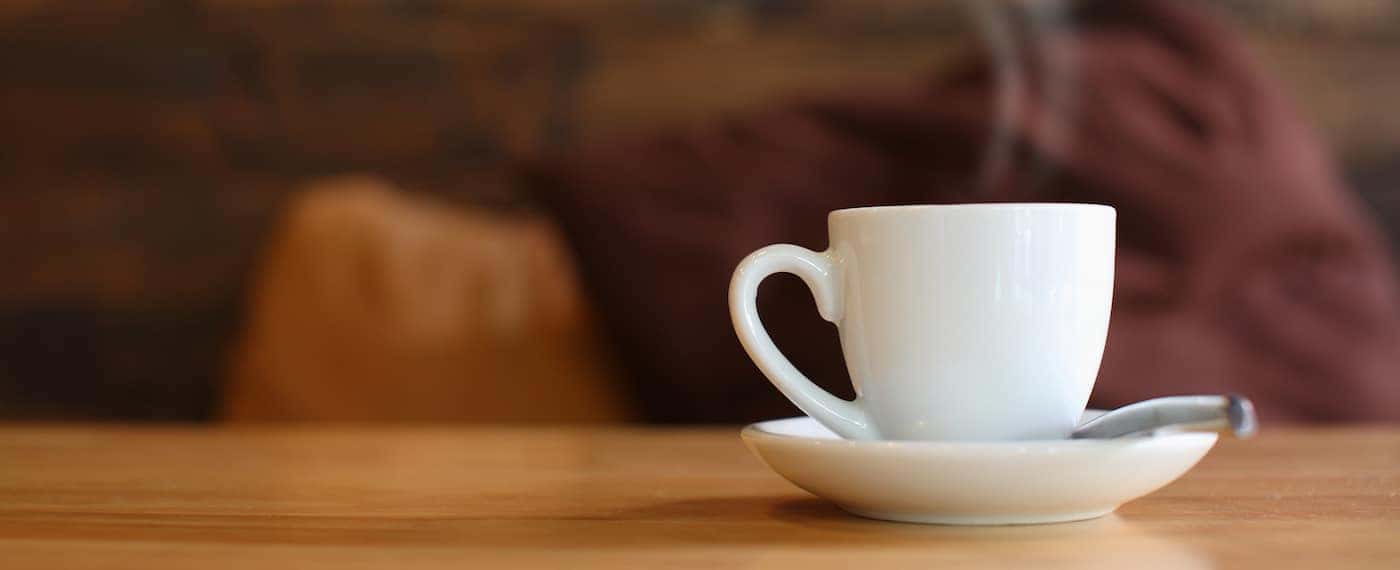 Are you on the lookout for the best cup of coffee in the Lawrence area? There are a number of great cafes from which to choose. To help you in your quest, the team at Rockingham Honda has prepared this list of our favorite coffee shops in Salem, NH.
Salem Coffee Shops: The Coffee Factory
The Coffee Factory is an independent, family-owned and operated Salem, NH coffee shop with additional locations in Derry and Newburyport. A favorite of passionate coffee drinkers, The Coffee Factory roasts all of their beans on site and offers a wide range of espresso beverages, along with specialty drinks prepared by friendly baristas. The ambiance is warm and casual, and they also serve a variety of sandwiches for breakfast and lunch.
Address: 92 Cluff Crossing Rd, Salem, NH
Phone: (603) 212-0035
Salem Coffee Shops: Farmhouse Roasters
Dedicated to providing the finest coffees in the Methuen area, Farmhouse Roasters offers a wide variety of Fair Trade, organic, and certified coffee options. All their beans are roasted in small batches, and whether you go for the Breakfast Blend, the Peruvian, or Costa Rican Tarrazu, you'll enjoy rich flavor and tantalizing aromas. You can order one of their breakfast sandwiches to go with your cup of coffee, or stop by for lunch to try the grilled cheese, tuna melt, or one of their specialty sandwiches like the Farmer, which is made with chicken salad, bacon, Swiss cheese, lettuce, and tomato on triangle bread.
Address: 163 Main St, Salem, NH
Phone: (603) 458-7172
Salem Coffee Shops: Coffee Coffee
Coffee Coffee is one of the most popular coffee shops in Salem, NH. They slow roast all of their organic coffee beans, which are sourced from local farms across the globe. Take our word for it, you can taste the difference. Along with selling their wide array of delicious coffees, they host recurring events such as coffee tastings, live entertainment, dinner every Friday night, an open mic night every Saturday, and a rock & roll or jazz brunch Sundays from 10:30 am to 1:00 pm.
Address: 326 S Broadway, Salem, NH
Phone: (603) 912-5381
Salem Coffee Shops: Aroma Joe's
Upbeat, lively, and fun is the best way to describe the Aroma Joe's experience. This small coffee shop drive-thru chain caters to java lovers across the state of New Hampshire. They offer fresh made espresso drinks, unique infused blends, and a terrific selection of Travel the World coffees. Aroma Joe's is an ideal place to grab a great cup of coffee when you're on the go in the Haverhill area. They also offer their own RUSH energy drink, iced teas, and more!
Address: 2-28 Asbury St, Salem, NH
Phone: (603) 458-6335
Get Your Local Recommendations from Rockingham Honda
In addition to helping you find the best coffee shops in Salem, NH, Rockingham Honda is happy to provide other recommendations on local places to go and things to do. To learn more, contact us online, or better yet, stop by our Honda showroom in Salem today!