What Is Noise Cancellation?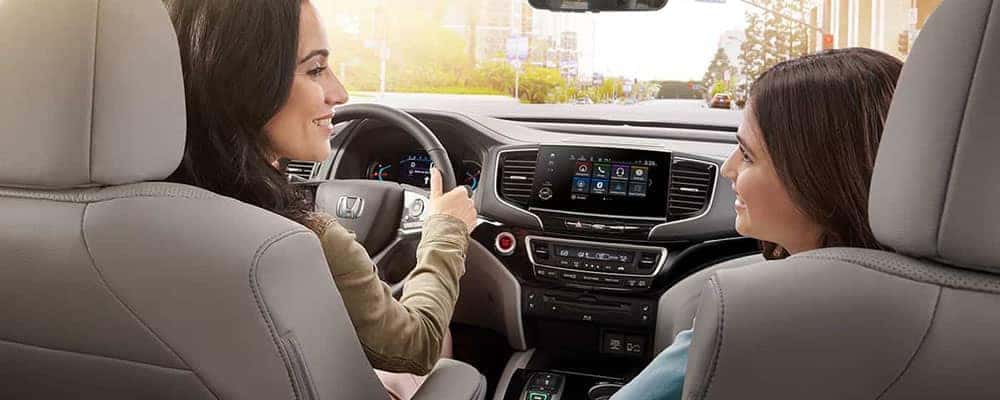 Are you shopping for a new vehicle and wondering, "How does active noise cancellation work in cars?" Today we will explore how active noise cancellation works as we explore the Honda Active Noice Cancellation™ system. Find out how this system provides a quiet and comfortable ride on many new Honda models with Rockingham Honda.
How Does Active Noise Cancellation Work?
If you're driving a car, noise cancellation can improve your driving experience. That is why Honda introduced the Active Noise Cancellation™ system. This feature provides a quieter cabin experience so you can enjoy more comfort and less distraction while on the go. See out how it works below:
The Active Noise Cancellation™ system detects any "booming" noises inside the cabin that's a result of VCM cylinder deactivation or exhaust noise with a controller that uses a front and rear microphone.
Once a noise is detected, the system emits an anti-noise signal through the audio system speakers. This delivers a quieter cabin by canceling the booming sounds.
This system will continue vehicle noise reduction even if your audio system is turned off, so you can still enjoy your CR-V noise-free.
Honda Vehicles with Active Noise Cancellation
Not every model offers the Honda Active Noise Cancellation™ system, but there are plenty of models to choose from that do include this feature as standard, including the:
2019 Honda Accord
2019 Honda CR-V
2019 Honda Pilot
2019 Honda Odyssey
2019 Honda Ridgeline
2019 Honda Passport
You can also quiet the Honda Ridgeline noise, if you move up to the Sport trim or above, where Active Noise Cancellation™ becomes standard. Compare these quiet cabins in person with a test drive at Rockingham Honda.
Experience a Quiet Cabin at Rockingham Honda
No matter if you're interested in the learning more about the Active Noise Cancellation™ system or want to explore the interior and features of the 2019 Honda Passport, you can do it all at Rockingham Honda. Get in touch with us today to learn more about Honda noise cancellation, or other Honda technologies like the Honda Sensing® safety and driver assist suite!