GOODBYE Rockingham Lumber and HELLO Rockingham Toyota and Rockingham Honda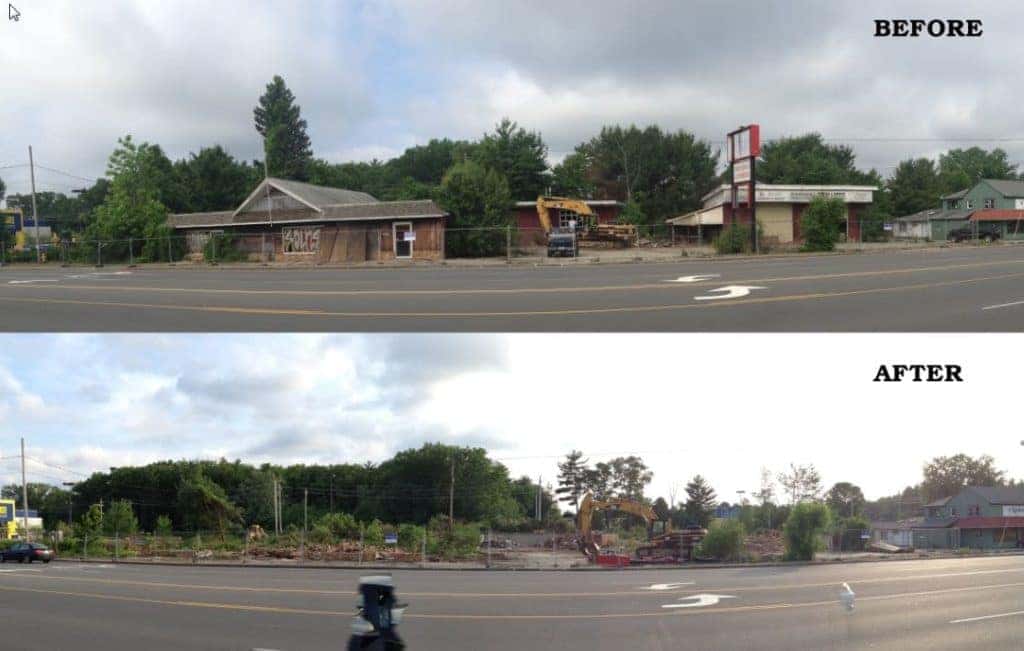 June 10, 2014 – Day 1 of Construction
Today, years of waiting have finally paid off. The buildings formerly known as Rockingham Lumber (that terrible eyesore on the middle of Route 28 in Salem, NH) were knocked down to pave way for the new Rockingham Toyota Scion and Rockingham Honda buildings. This truly is a day for the books for our community!
It's been about 20 years since the buildings were vacated and finally have received a long overdue make-over. The construction took the better half of a day, but was finished in a timely matter by our friends at Jewett Construction. Years of anticipation have finally hit their peak and the construction is set to begin. We are excited to begin the transition to our new building location in just a few short months!
Over 1,400 photo's were taken during the construction! We've compiled each of those photos into a short, 40-second montage of the building from the time it was still standing until the last brick hit the ground. If you haven't seen three buildings being demolished from start to end in 40 seconds, you can now:
Let the construction begin! The Rockingham, Salem, and New Hampshire communities can now drive by the old Rockingham Lumber yard without having to look the other way. And soon enough, two beautiful brand-new buildings will be in their place! Feel free to share this video with your friends & neighbors!